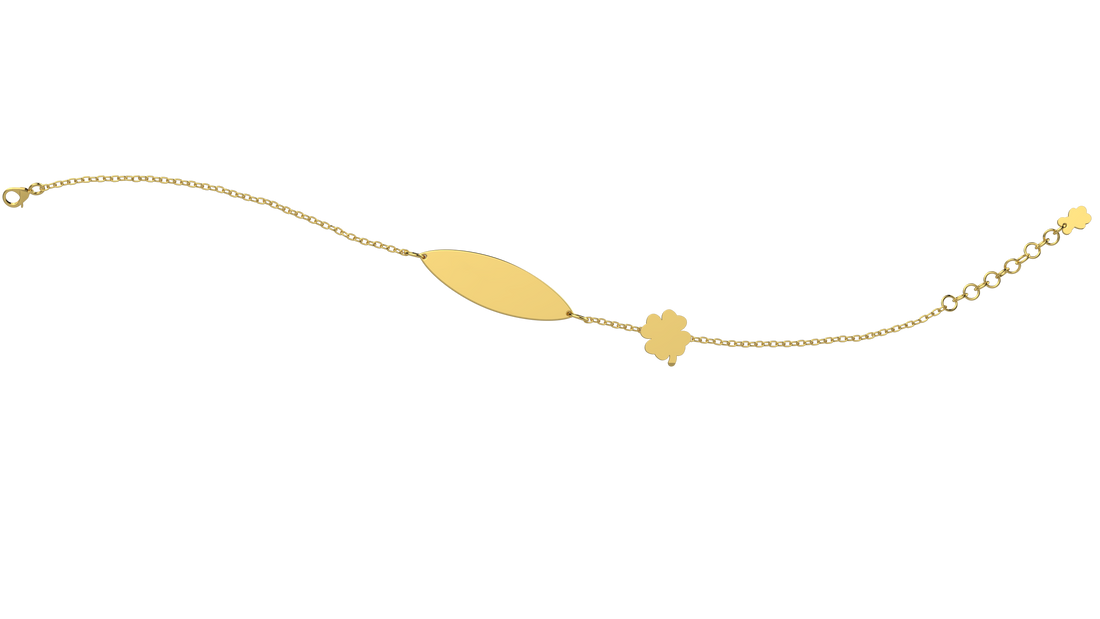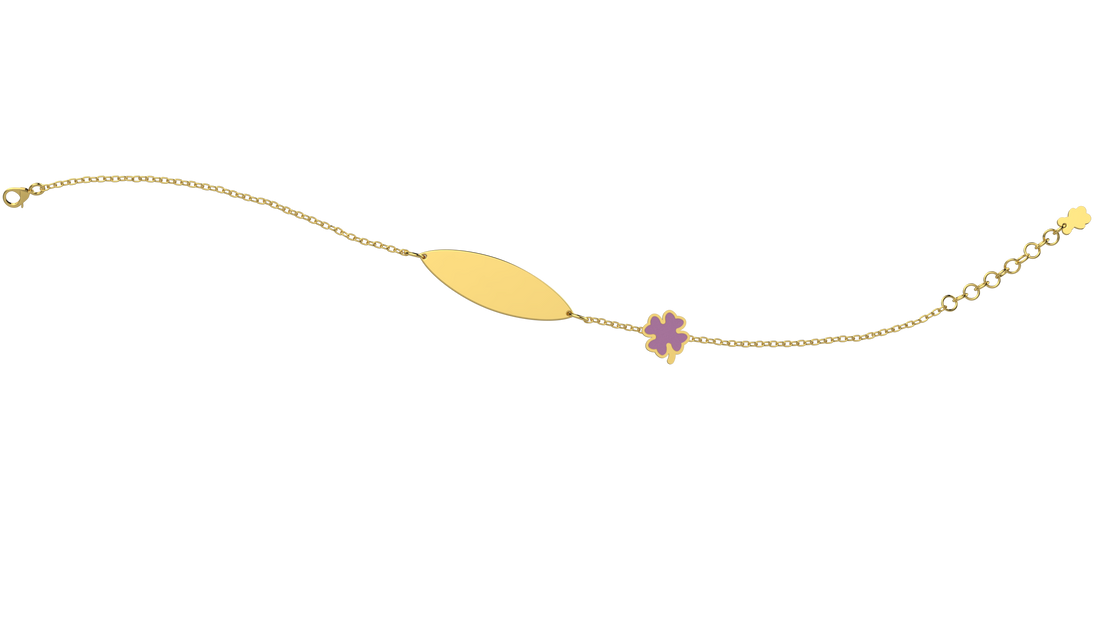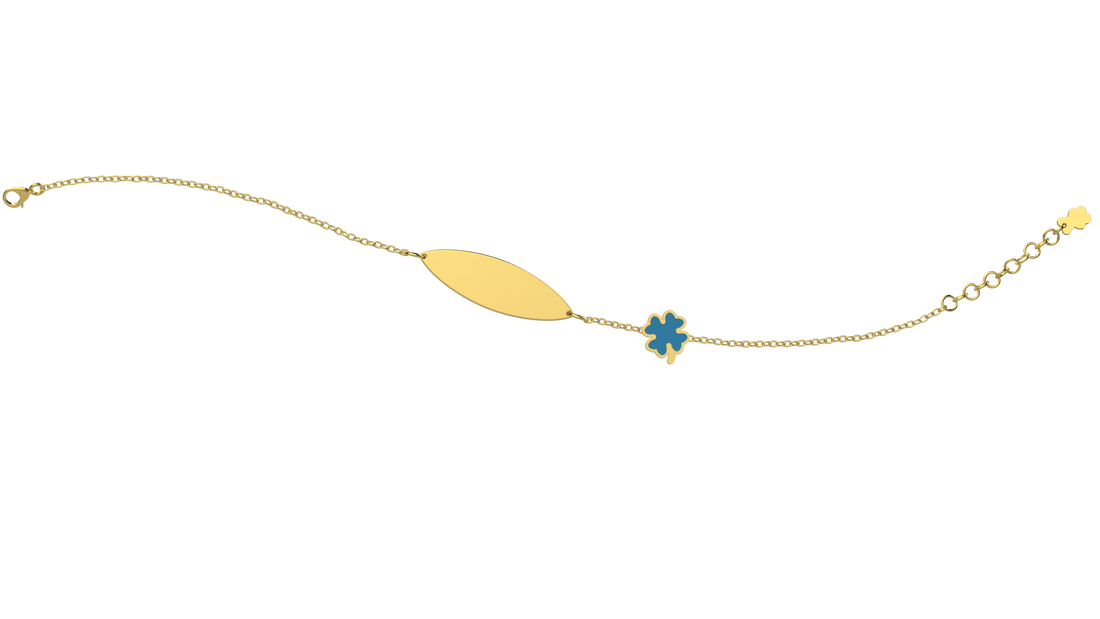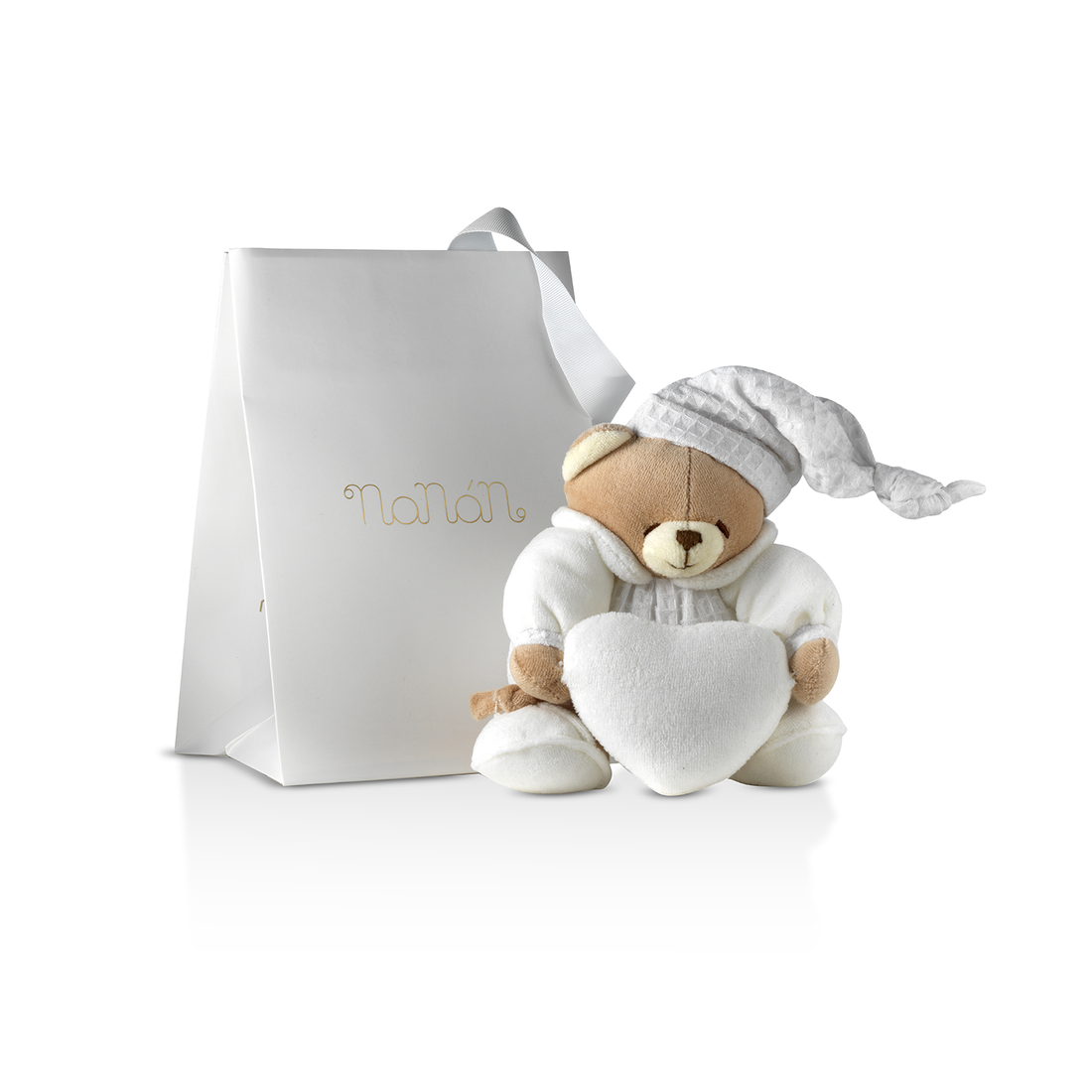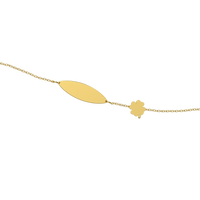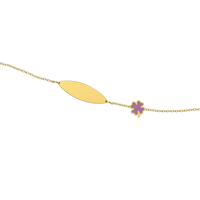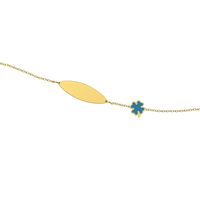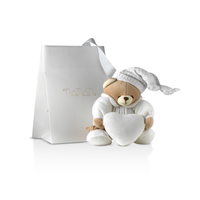 Bracelet With Plate & Four Leaf Clover
Delightful 9-karat gold bracelet embellished with a four-leaf clover and a sweet customizable plate.
Measurements: 13-15 cm
Spedizione Gratuita per tutti gli ordini superiori a 49.99€
Per gli ordini inferiori, la spedizione viene solo 2.99€
Per qualsiasi dubbio, domanda o curiosità dovessi avere riguardo ai nostri prodotti o a come acquistare su GN GIOIELLI, il nostro team di Customer Service è sempre a tua disposizione.
Puoi contattarci in qualsiasi momento dalle 9:00 alle 18:00
CHIUSI SABATO/DOMENICA
tramite sui seguenti canali:
WhatsApp: Avvia la Chat
E-mail: info@gngioielli.it
Puoi pagare tramite carta di credito, carta di debito o prepagata e Paypal. Tutte le transazioni su questo sito sono processate in modo completamente sicuro.
Ci serve un po' più di tempo per creare il tuo straordinario prodotto personalizzato. Sarà necessario attendere 1-2 giorni lavorativi aggiuntivi per l'elaborazione di ordini di incisione e personalizzazione. Dopo aver completato l'elaborazione, il tuo ordine sarà spedito con il metodo di spedizione selezionato. Nota che la vendita di articoli con incisione è definitiva. Non sono ammessi resi o sostituzioni.
Dicono di noi